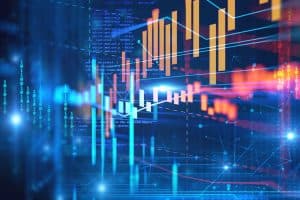 The Securities and Exchange Commission (SEC) has unanimously voted to propose changes that would require investors to submit regular data on their short selling activities, in a bid to improve transparency in the markets.
The move by SEC is widely viewed as a response to the excessive short selling activity which resulted in the now-infamous GameStop fiasco last year, when the firm's share price jumped by over 1,000% in just two weeks as retail investors mobilised to hit back against hedge funds.
New Exchange Act Rule 13f-2 and its corresponding Form SHO will require institutional investment managers, exercising investment discretion over short positions meeting specified thresholds, to report information related to short sales to the Commission monthly.
Following that, The Commission will make aggregate data about large short positions, including daily short sale activity data, accessible to the public for each individual security. The data will supplement existing short sale data that is currently available to the public from FINRA and stock exchanges.
In addition, The Commission has voted to propose a new provision of Regulation SHO, Rule 205, which will establish broker-dealers with a new 'buy to cover' order marking requirement.
The Commission's primary short selling regulation, SHO, requires identification of each sale order that broker-dealers affect as either 'long,' 'short,' or 'short-exempt." However, it does not have a corresponding requirement for purchase orders at the moment.
According to SEC, proposed Ruled 205 would require a broker-dealer to mark a purchase order as 'buy to cover' if the purchaser has any short position in the same security at the time the purchase order is entered.
The Commission will then use this information to reconstruct important market events and can help identify trading practices that could potentially be abusive, including short squeezes.
"Proposed Rule 13f-2 would make aggregate data about large short positions available to the public for individual equity securities," said Gary Gensler, SEC chair.
"This would provide the public and market participants with more visibility into the behaviour of large short sellers. The raw data reported to the Commission on a new Form SHO would help us to better oversee the markets and understand the role short selling may play in market events."
The move comes as part of a wider long-term plan by Gensler to increase transparency in the US markets. For a more detailed analysis of this strategy, click here to read our latest blog post on SEC reform.