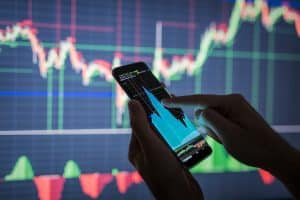 Communications specialist Symphony has expanded its messaging system with the addition of a low-code application platform from London-based software provider Genesis Global Technology. 
The partnership will pair the Genesis low-code application platform (LCAP) technology with Symphony's cloud-based instant messaging service.
The Genesis  LCAP platform allows users to create their own bespoke applications and both the Genesis application library and the LCAP will be available on Symphony through the partnership. 
Both technology providers said that in today's climate, the financial markets community had become increasingly reliant on electronification and collaboration tools to mitigate risk and increase efficiencies. 
"Our partnership with Genesis will encourage community-led innovation and make it quicker and simpler for our users to securely access the latest desktop application," added Levy, Symphony president, and chief commercial officer. "This in turn will improve workflow efficiency, while organisations will be able to future proof their business with technology that is fit for both today and can easily and quickly adapt to the changing market environment of tomorrow." 
Symphony's platform serves over 535,000 users in the financial services industry, offering an arena to share information in a secure and compliant way. It has registered record growth in 2020, with a 32% increase in monthly active users, and over 170 million messages sent every month.  
Levy recently joined Symphony from IHS Markit where he was CEO of MarketSERV and head of MarkitSERV's loan settlement and software services division. He previously spent 18 years with Goldman Sachs in various senior positions including head of Goldman's principal strategic investments group. 
"The powerful combination of Genesis LCAP and Symphony's collaboration and messaging platform means that together we can provide highly performant and scalable applications to the financial markets community," said Stephen Murphy, Genesis chief executive officer.
"Through Symphony's open architecture, users can now seamlessly integrate their workflows with both our applications and Symphony's growing ecosystem of third party applications."
In October, US investment bank Citi made an investment Genesis and also announced plans to deploy its  LCAP for innovation projects. Citi invested in Genesis via its Markets FinTech Investments and SPRINT groups. Terms of the deal were undisclosed.