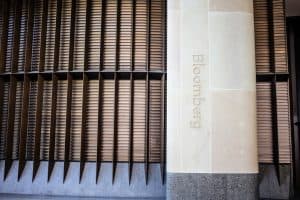 Over 100 buy-side firms globally have implemented the order management system (OMS) and risk analytics platform from Bloomberg in the last 12 months, the firm has claimed.
Bloomberg said new clients across the US, EMEA and Asia Pacific regions implemented its Asset & Investment Manager (AIM) and PORT Enterprise solutions despite remote working conditions imposed by the pandemic.
Lombard Odier, Union Investment and Vega Investment Managers were among the buy-side firms that installed Bloomberg's PORT Enterprise solution in November and October. 
They were preceded by Bankia Asset Management and UK-based Charles Taylor Investment Management which integrated the AIM platform in October and September. 
"As the buy-side continues to navigate the broad impact of the disruption caused by COVID-19, resilient technology solutions and operating models are crucial," said Ian Peckett, global head of buy-side solutions at Bloomberg.
"During the last year, we have provided our clients with extensive support to help them manage the implementation process remotely. Our team is committed to providing buy-side clients with efficient and effective solutions that enable them to make well-informed investment decisions, regardless of the current global challenges."
Following successful year for Bloomberg, its AIM and PORT Enterprise solutions are now used by some of the largest asset managers, hedge funds, insurance companies, pension funds and government agencies around the world.
The company claims the AIM system is used by 15,000 professionals and manages more than $17 trillion in assets. Its multi-asset portfolio and risk analytics solution, PORT Enterprise, is also claimed to be used by 93 of the top 100 asset managers with 47,000 active users.