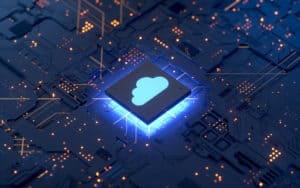 Bloomberg's data license content is now available on Amazon Web Services (AWS), a move which allows clients worldwide to receive content cloud-natively while reducing data on-boarding time significantly.
The move builds upon Bloomberg's existing relationship with AWS, following the launch of its B-PIPE data feed on the cloud in late 2019.
Data license clients will now have the cloud-native ability to receive Bloomberg OneData content, including reference, pricing, and regulatory data, as well as research, corporate actions and alternative data for over 50 million securities and 30 thousand fields.
Bloomberg said its data license clients can also integrate content directly into their AWS specific workloads from Bloomberg's data marketplace, Bloomberg Enterprise Access Point, while maintaining licensing and access controls, as well as consistency across their on-prem or other environments.
The solution is available for hosting on AWS S3 and integrated with a wide range of AWS services, allowing clients to kick start innovation and automate legacy data ingestion workflows.
"As financial professionals move workloads to the cloud, they are looking for flexible and efficient end-to-end integration. They seek a data partner that offers discoverability, clear access control, and interface flexibility alongside high-quality data and metadata to facilitate rapid cloud integration," said Cory Albert, head of cloud strategy for Enterprise Data at Bloomberg.
"Bloomberg has long been committed to simplifying the process of data usage using proven technologies to solve client challenges and support their data needs. We've seen tremendous adoption of our real-time solution on the cloud across the front office and are happy to add Data License content to our cloud-native offerings so that clients benefit across the front-, middle- and back-office."
Bloomberg's existing solutions, including Bloomberg Enterprise Access Point and the Hypermedia API, will be complimented by the addition of its data license content on the cloud via AWS.
According to Bloomberg, beyond the discovery of content through Bloomberg Enterprise Access Point, clients can also use the web-based marketplace to purchase data, use multiple delivery mechanisms that meet the demands of hybrid environments, and streamline ingestion when using the AWS cloud all with consistent controls and access.
"Bloomberg continues to make it easier for its clients to access and use data to drive business insights," said Scott Mullins, managing director, worldwide financial services business development at Amazon Web Services.
"We are excited to expand our collaboration to help Bloomberg enhance its data delivery capabilities on the most secure, reliable, and flexible cloud computing environment in the world."
AWS has seen cloud adoption from various firms over the last few months. Most recently, Nasdaq partnered with AWS to migrate its North American markets to cloud using a solution co-designed by the two firms.
Similarly, BMO Financial Group partnered with AWS in June to drive the cloud transformation of its banking platforms and to develop cloud-based digital financial services applications.