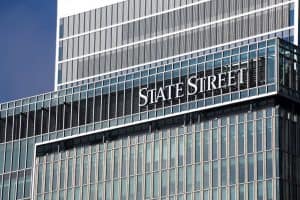 It's been the big story of the financial news this week – Swiss blog Inside Paradeplatz reported that State Street was preparing an "imminent bid" to take over beleaguered Swiss investment bank Credit Suisse, which this week issued yet another profit warning for the third straight quarter, after suffering a cataclysmic couple of years which have seen it slide behind its peers and struggle to maintain momentum.
State Street, although largely known as a custody giant, also has a sizeable asset management arm that could potentially be interested in Credit Suisse's own asset management operations. However, it is already embroiled in an existing acquisition deal, with plans to acquire Brown Brothers Harriman's rival investor services unit for £3.5 billion. On the other side of the fence, Credit Suisse may not be the most appetising prospect – the bank posted weaker than expected results this quarter and has been struggling to keep up with its peers after a string of catastrophes including a $5.5 billion hit from the Archegos Capital collapse.
In a trading update this week, the bank pointed to "continued heightened market volatility, weak customer flows and ongoing client deleveraging, notably in the APAC region," which it warned was "likely to lead to a loss for this division as well as a loss for the Group in the second quarter of 2022." In the first quarter of the year, equities revenues dropped 47% while fixed income fell 50% – continuing the Q4 2021 trend, which saw fixed income drop 38% and equities fall 26%, primarily driven by the bank's announced exit of prime services, which is set to complete by 1 August this year.
Embattled CEO Thomas Gottstein has been trying to put the bank back on an even keel – including a long-term strategic plan, starting this January, to reorganise the sprawling entity into a simplified model of just four divisions: wealth management, investment bank, Swiss bank, and asset management. But given the poor results and the downwards trend, would this be enough to make it an attractive target? Most people don't seem to think so.
The original claim cited an "anonymous source" but both sides have declined to respond to the suggestion, which is widely seen as unlikely by Wall Street analysts, who cite both the ongoing deals State Street already has in play, alongside Credit Suisse's own legal and structural challenges. State Street originally suggested it would issue a statement on the possibility, but rapidly reversed its position, stating that: "We are not going to respond to an earlier news report. As we have previously discussed, we are focused on our pending acquisition of Brown Brothers Harriman's Investors Services business."

Yesterday, the Credit Suisse share price jumped on the news, ending the day up 3.8%, while State Street saw its value fall. However, at opening this morning the roles had reversed, underlining the market's doubts at any kind of deal.