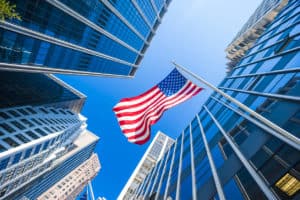 Upcoming US equities exchange MEMX has pushed its launch date back to later this month after confirming it needs more time for testing and connectivity.  
MEMX was due to go live on 4 September after delaying its original launch date of 24 July because of disruptions caused by the global coronavirus pandemic but has confirmed it will launch on 21 September.   
The exchange group will begin trading in six symbols as of 21 September, before trading all NMS stocks on 29 September. MEMX added that it has conducted two user acceptance tests and onboarded more than 40 members ahead of the launch.
"Launching a new exchange is a significant undertaking in the best of times; it's even more demanding in a distributed work environment," said MEMX chief executive, Jonathan Kellner. "While working remotely, our team has deftly navigated the implementation of new exchange systems and processes, the building and testing of our technology, and the onboarding and certifying of members."
In June, Citi became the latest major financial institution to back MEMX following a separate funding round which included BlackRock, Wells Fargo, and Flow Traders, and raised $65 million. JP Morgan, Goldman Sachs, and Jane Street also backed the exchange in February as new investors.
MEMX was founded by Bank of America Merrill Lynch, Charles Schwab, Citadel Securities, E*TRADE, Fidelity Investments, Morgan Stanley, TD Ameritrade, UBS, and Virtu Financial. It aims to rival incumbent US exchange groups NYSE and Nasdaq with a low-cost and transparent trading venue.  
"We remain focused on our mission to reduce complexity, simplify participants' trading experience, and bring technological innovation to the equity market. We appreciate our members' patience, cooperation, and support in getting our new exchange up and running during these unique times," Kellner added.