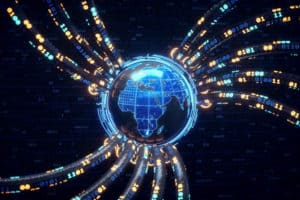 BNP Paribas gains approval for Deutsche Bank prime brokerage and equities deal
While Deutsche Bank conducts its drastic restructuring project, BNP Paribas has swooped to acquire its rival's prime brokerage and equities business, announcing that it expects to gain around €400 million in additional revenues from the deal. During a third quarter earnings call, the French bank told analysts that it will take more than a year for the transition of Deutsche Bank's clients to be completed. BNP Paribas was then granted the necessary approvals to take on the German bank's client base a few weeks later.
The TRADE announces Leaders in Trading 2019 award winners
For those that were unable to attend this year's awards dinner, the announcement of the winners at Leaders in Trading 2019 was always going to be an announcement to watch out for. The full list of 34 winners can be found at the link above, with buy-side accolades awarded to Cathy Gibson of Royal London Asset Management and David Miller of Invesco, with recognition also given to the trading desks at JP Morgan, SEB Investment Management, Hermes Investment Management and T. Rowe Price.
JP Morgan automates derivatives margin payments with DLT
Blockchain euphoria has certainly dropped in the last few years but there are plenty of use cases being conducted using the underlying distributed ledger technology (DLT) throughout the industry. In this case, JP Morgan announced the development of a new platform that redeploys cash and collateral balances to global clearinghouses, in a move designed to enhance efficiency through the automation and synchronisation of existing post-trade processes.
Hedge fund Ardevora to shut trading desk and outsource execution to Northern Trust
Outsourced trading has quickly become one of the hottest and most contentious topics among the buy-side this year, and the news that London-based hedge fund Ardevora Asset Management is to move its entire trading desk to an outsourced provider instead was certainly more kindling on the fire. The TRADE spoke to several industry insiders on the story, confirming that Ardevora will shut its internal desk, currently led by head of trading and partner, Neil Bond, alongside Chris Mahoney, in April next year after deciding to outsource its front-office activities to Northern Trust.
SEC grants three-year extension to MiFID II relief period
The ripple effect of MiFID II is increasingly being felt outside the European financial markets, with asset managers in North America already beginning to follow suit on the regulation despite being under no compliance obligation to do so. US brokers will be able to continue charging clients separately for research and analysis for another three years after the US Securities and Exchange Commission (SEC) issued an extension to its 'no-action letter' – first published in October 2017 and due to expire in July 2020 – until July 2023.