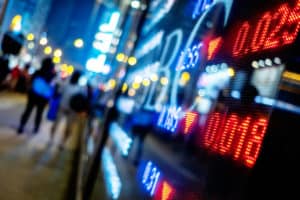 Trading systems provider TORA has expanded its order and execution management system (OEMS) with access to artificial intelligence-based data analytics tools and trading algorithms from Liquidnet.
TORA's OEMS users will gain access to the Liquidnet IA Trader suite, which delivers pre-, post-, and intra-trade execution analytics, actionable signals, alerts, compact stamp summaries, and data visualisation capabilities.
The integration was designed to boost decision-making processes for equity traders at the point of trade while uncovering hidden risks and opportunities in blotters, portfolios, or watchlists, said TORA.
"Data analytics play an ever more important role in the trading process and to have IA Trader as an added data point is very exciting for our clients," added Chris Jenkins, TORA managing director. "The embedded integration allows for a seamless workflow for all users."
Liquidnet formed its Investment Analytics (IA) business to incorporate the artificial intelligence and analytics services that the firm has gained through various acquisitions. Liquidnet IA operates alongside the fixed income and equity execution businesses.
The news follows a series of improvements made to the OEMS system by TORA. Most recently in November, adding access to the request for quote platform from interdealer broker TP ICAP for equity and ETF liquidity.
In October, TORA also integrated fixed income trading capabilities onto its OEMS with the London Stock Exchange group's MTS BondsPro and expanded the platform to support fixed income trading activities.