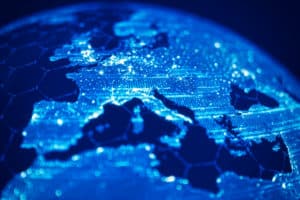 Communication technology platform, Symphony, has expanded its institutional network with the acquisition of counterparty mapping platform StreetLinx.
Symphony said the acquisition provides it with an updated verified directory, which will be essential to increasing efficiency and reducing risk in trading communications.
"As we accelerate from directory to identity solutions, Streetlinx brings Symphony a full spectrum of identity-verified investment professionals, including portfolio managers, traders, research analysts and sales teams that will enrich Symphony's already established and active community of over half a million financial professionals," said Symphony chief executive officer, Brad Levy. 
Levy, a former Goldman Sachs veteran who was appointed CEO of Symphony in April, has said previously that he intends to expand the firms offering through partnerships and acquisitions.
The acquisition of StreetLinx follows Symphony's recent acquisition of voice trading communications specialist Cloud9 Technologies in June in a bid to expand into voice trading.
The combined offerings of consolidated voice trading with natural language processing (NLP) and automation would allow for a more integrated and immediate way of communicating for front-office users.
"Joining Symphony is a perfect fit for StreetLinx's clients and for us as a team. Our combined offering will expand the scope of applications and increase the breadth of use cases for our users from front to back office," said Gary Godshaw, CEO, StreetLinx i. "We are thrilled to be joining such a strong brand and culture. This deal simply formalises what has felt like a partnership from the start."